Elodie Yung
Interview by KAREN FRAGALA-SMITH
The summer of 2017 will be remembered as the season that strong women took over themovies, rescuing our collective unconscious from cruel and unjust global powers by gifting us two hours of respite from the news cycle - one film at a time - as we marveled at our heroines' courage, dexterity and tight abs. Gal Gadot in Wonder Woman; Zoe Saldana in Guardians of the Galaxy 2, Cara Delevingne in Valerian and the City of a Thousand Planets; Charlize Theron in Atomic Blonde; and Sofia Boutella in The Mummy - all wildly disparate roles that had four things in common: Brains, Beauty, Brawn and Badassery.

Music has always been a tremendous part of Sophie's life; she released her. But no discussion of the fierce women of this summer's box office would be complete without mentioning actress Elodie Yung, who stars opposite Ryan Reynolds, Samuel L. Jackson and Salma Hayek in the new action comedy The Hitman's Bodyguard. A relative newcomer to Hollywood, Yung is best known for playing Elektra Natchios in the second season of the MarvelUniverse and Netflix series, Daredevil, and she reprises this role in the new Marvel series, The Defenders, which released on August 18. Like the aforementioned strong female characters, Yung has brains (she has a law degree from The Sorbonne in Paris and studied acting at London's Academy of Music and Dramatic Art); Beauty (Naturellement!); Brawn (she's a black belt in karate) and Badassery (keep reading, you'll see). But unlike her sociopathic character Elektra, Yung couldn't be more pleasant - or fascinating - to talk to.

---
On set of her TWELV editorial photoshoot in New York City, she took a few moments to chat with us about her journey from television in Paris to acting school in London to the silver screen in Hollywood, and how it all started with a fake CV.

---

In The Hitman's Bodyguard, you share the screen with some legendary actors - Samuel L. Jackson, Gary Oldman, and Salma Hayek - and you more than hold your own with them. Were there any moments throughout the shooting process that you felt a bit intimidated?

I was just thrilled to be a part of a project with such amazing actors. Growing up, I had the biggest crush on Gary Oldman, so when I met him I was a bit like "Oooooh! Gary Oldman!" But I learned a lot by being on set every day with them and watching their work and how serious and passionate they are. When it comes down to my work, I feel like I am in my element. Now, if you asked me if I am comfortable at a dinner with all of them, then this is where my social anxiety would kick in. But I feel at home on set, so I'm confident there.

In Netflix's new series, The Defenders, you reprise your role as the sociopathic villain, Elektra from Daredevil– what was it like to join forces with Sigourney Weaver against The Avengers?

It was fun to play a villain and work with Sigourney. She's such an amazing actress and a kind woman, and very helpful. She really plays with you. But neither her or I would define our characters purely as villains. I don't think you can portray your character well if you define them as evil. She definitely has darkness in her, but I am looking for her humanity. This year, Elektra is almost a new character because she doesn't remember her past. She is a blank canvas. I approached her as if she were an amnesiac. Her memories come back slowly. I wanted to make her true nature reemerge but without anyone knowing it, because she's not in a safe place to express it.

Many of your characters have a certain toughness and physicality, which you make totally believable, even as a petite, beautiful woman. Does this come from your own toughness growing up on the outskirts of Paris? What was your upbringing like?

(continued on right column... )




From Marbles and Marbles International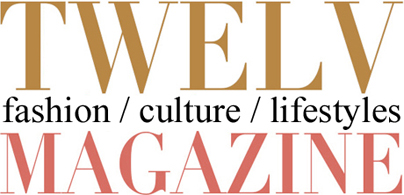 I met Hissa on a rainny Sunday morning of October 2011 in an obscure coffee shop in East Village. He had brought with him a copy of the incredibly beautiful VIRGINE magazine and said — "If you help me, together we can create and publish a magazine that will make this one pale by comparison. What do you say?" I said I would, and we did. We created one amazing piece of art: TWELV - a NYC fashion, culture and lifestyles magazine that made its way around the world. A few times, actually.
"TWELV is a collective Creative Movement for a thoughtful audience who shares the same passion for fashion, art, music and charity."
— Hissa Igarashi, Co-Founder / Artistic Director / Editor-in-Chief, Twelv Magazine
TWELV's vision is to combine a creatively common perspective for an audience that has a refined taste, but is a bit tired of the usual high-end fashion magazines. This includes the "in-the-know" - the city and international tastemakers who express themselves as a real movement through music, fashion and art. TWELV features the most dynamic mix of band reports, actor interviews, behind-the-scenes coverage of art in progress, and of course, fashion.

TWELV donates 12% of magazine sales to charities such as the World Food Program USA (WFP USA), Médecins Sans Frontières (MSF) and United Nations Development Programme (UNDP). TWELV also collaborates with fashion brands to create unique items for sale, with the profits going directly to several other charitable organizations.





Hissa Igarashi
Editor-in-Chief,
TWELV Mag

Hissa was born in Hokkaido, Japan and raised in Tokyo. His interest in movies and music led him to study fashion design at Yohji Yamamoto's alma mater, Bunka Fashion College. Upon graduation, Hissa organized several fashion shows while working as a stylist's assistant for magazines & celebrities in Japan. He later moved to New York, where he assisted world-renowned stylists Joe McKenna, on shoots for magazines like Vogue Italia and Paris Vogue. Hissa began styling independently in 2007, and is currently based in New York and Tokyo.

At the time we launched the magazine, TWELV's fashion stories were monthly releases that contained interviews and/or photo shoots with celebrities, introduced fashion concepts and promoted cultural trends. We used them in lieu of newsletters and they were hugely successful.

Almost Famous

Ane Amour

Aubrey Peeples

Beautiful Worries

Blonde On Blonde

Bobby Pin AF

Break On Through

Candy Store Rock

Carmen and Carmen

Chanel Kiko

Claire De Regge

Close Encounters Of The Third Kind

Cory Roberts

D Squared

Dan Oglander

Den Danske Pige

DKNY (Dazed Kid New York)

Don't Cry Dior Homme

Eleanor Lambert

Elodie Yung

Estee

Exit Door, Jill Stuart

Fade To White

Falling Up Bo

Full Metal Black

The Girl Next Door

The Golden Child

Guess Bo

Guess What

The Gummy Bear Bed

The Gummy Bear Dress

Happy Ending

Hey Ho, Let's Go!

ICB by Maria Karas

In Between, Bobby Pin Jewelry

Isabel Dupre

In The Woods

Into Darkness

Jason Wu Kei

Jena In Bluemarine

Just a Boy

Karen Walker

Kat Graham

Keiichiro Nakajima

Kiesza

KIMIKO

La Strada 16R

Linder Outsiders

Love Me Two Times Maggie Grace, Blue Velvet Mao Marcello Maria Karas Mirror, Mirror Morgan Lane Morgan Saylor My Own Story Never Talk With Strangers New Girl On The Block New Modern KTZ Nicholas Sarah Paciotti Niki Opposite Attract Painted In Black Paris Texas Alice Eve Phillip Lim Plastic Woman Play Dead Rear Window In Miu-Miu Ruby Rose Sarah Paulson Sean Kinyanew Sophie Auster Sour Girl Sunday Morning Tokyo Yanki To The Exit Tuza Vasilisa in_DKNY Walk This Way Wander Wall Wild Thing, Charles Warren Zanna

FACETS of SARAH PAULSON





"I HAD ALREADY LIVED THROUGH ALL THOSE THINGS THAT LANA HAD LIVED THROUGH BECAUSE I HAD PLAYED THEM ALL."

Sarah Paulson is an American actress who has starred in numerous films, televisionshows, and theater productions. Consistently, she has played a vast variety of charactersand roles. Moreover, her ability to play such a varied range of characters has ledto her participating in an assortment of projects including the Oscar-winning film 12 Years a Slave.




Paulson's history of transforming herself from role to role seems to havemade her a perfect fit for the FX anthology, American Horror Story, in which she and all the cast members take on new characters each season. Her performance in the second season of American Horror Story: Asylum as the character Lana Winters won the Critics' Choice Television Award for Best Supporting Actress in a Movie/Miniseries. From season to season Paulson, along with an incredible cast, has stunned audiences with her dramatic performances and her malleability as she transformed herself from character to character. After having the opportunity and pleasure of chatting with Sarah Paulson about her career and American Horror Story, I am now even more eagerly awaiting the next season of American Horror Story: Freak Show.

Susan Schell: How did you first know you wanted to be an actress?

Sarah Paulson: I think I knew that before I even came out of the womb, if such a thing is possible. I just have many memories from the time I was really small and before anybody could possibly know what a vocation was or what a calling was, all I wanted to do was act. It manifested itself as me playing all kinds of imaginary games as a child; I would direct my sister around and create entire fantasy worlds. I would pretend to be from other countries when I would go into shopping malls when I got older. I pretended to be blind from time to time just to see if I could convince other people that I was - there were all kinds of acting things that I would do. From a very young age I think it was something that I always knew I wanted to do.

Was there ever an alternate career path you could have seen yourself inbesides acting?

SP: There was a moment in time when I was younger, before I knew that you could even be an actor, I mean I didn't even really know what it meant [acting] but I knew I was drawn to that kind of stuff but I didn't know you could make a life doing that, but I'm a huge animal lover. So there was a moment where I thought I could be a marine biologist or a veterinarian. But very quickly I realized that to do those things, you have to be a scientist or a doctor. That idea went out the window because my math skills would not allow for either of those things to come to fruition. Also with my love for animals I don't think I could ever do anything like perform surgery on them, or have to euthanize them, or anything horrible. I don't know, I would have to be the kind of vet that just sits and plays with the animals in their laps and that would be that.

What did you think when you first read a script for American Horror Story?

SP: In terms of the second season, because in the first I only had a few episodes so I read my scenes for that, I didn't really know what was going to happen in the second season. I remember the scripts were hand delivered to my hotel in New Orleans where I was shooting Twelve Years a Slave and I got the first four episodes. It had my name on it printed in red, watermarked with my name across it so that nobody could steal a copy without knowing where they got it and my character's name was in bold on the binder "Lana Winters." I just read the first four scripts in about two hours and couldn't believe that I was going to get to play that part. I continue to feel that way today. I mean that was only four episodes in and I had no idea where it was going to end up so needless to say I was very, very excited.

"BEING ABLE TO CHANGE MYSELF PHYSICALLY THAT WAY AND PUT ON ALL THOSE PROSTHETICS AND CHANGE MY WALK. IT WAS VERY EXCITING ..."

What has been your favorite character you played in the series thus far?

Lana Winters.

You definitely have to express a great range of emotions while playing Lana Winters, was she one of the more challenging characters to play?

Well it was very challenging and then there were also aspects of it that were easy. The part of it that was easy, and I use the term easy very loosely - I don't mean it was easy, I just mean that there were just certain things that lent themselves to helping it along in terms of its level of the weight of difficulty of it that I had to carry. Which was that we shot it all sequentially essentially. It was 13 episodes, the beginning, middle, and end to this woman's story. She starts out as this plucky thirty-three-year-old reporter who wants to be taken seriously and ends the series as an eighty-year-old woman. So the fact that we were telling the story in that way and that it wasn't a movie where I had to start at the end as an old woman before I had experienced or played any of the things that happened prior to that. By the time of the season finally I had already lived through all those things that Lana had lived through because I had played them all. That was incredibly helpful in terms of making it something that was possible to execute. I think it would have been very difficult had it been a movie for me to do all of that because it would have all been out of order, we would have done it a different way. I think part of why I was able to do it was because I really felt like I was experiencing it all and it was all happening to me at the same time. It was one of the unique experiences where I really felt that connected to a character. You couldn't really find that blurred line between where she stopped and I began, as well as the reverse.

In your career you've played a varied assortment of characters, do youfeel that has helped you transition from character to character, season toseason of American Horror Story?

I just think that it's one of those great gifts that I felt like in the beginning of my career I used to think it was a real problem for me that I would play all these different parts and that no one would really remember me specifically for one thing.

I was doing different things all the time and I think lots of times you can get famous or well known for doing one specific kind of thing or a movie, or TV show, or character that is a massive hit. Because of the nature of American Horror Story where we change every season, the audience doesn't ever get used to you playing one person. As an actor you are constantly stretching yourself trying to do something different every year. So there is a built in comfort zone there where the audience is excited to see you play something different and you are as well excited to see if you can pull it off, so everyone is kind of all in it together. I know later in my career and where I sit now, I think it's a very big blessing that that my face is rubbery enough or whatever that it allows me to sort of play different people and not have someone go "oh I don't buy that one!" In the beginning I remember thinking if I could just figure out what it is that I do that can get jobs so that I was working, I would love to figure out what that is and it ended up being the opposite of that. The very fact that I could play a myriad of different parts meant that I was going to have more opportunity to continue to play different things and that I wouldn't be pigeonholed in playing one kid of girl/woman/ lady.

Is it refreshing to take on a new character each season? Or is there a comfort in sticking with the same character?

I don't know, I think I've been too much of a gypsy character actress that I think if I had to go to work and put on the same outfit everyday that it might make me insane. I had a little bit of that in Asylum [season 2] because every time I was in the asylum I wore the same dress every day. There came a point where I was like "ah, I need to get this thing off" but I knew it would end because there were only thirteen episodes. If I signed a seven-year deal to play the same character for seven years and I knew I'd be wearing suits everyday because I was playing a lawyer I wonder if I would be able to handle that, I've been so spoiled with this other way of working.

Do you have any special tricks or things you do to mentally prepare yourself before you have a tough scene?

No, I feel like the writing is good on the show and we have great directors, the other actors are so extraordinary that you just kind of buckle up and play that game in your mind of "what if?" - what if this was real, what if this was happening? These stakes are real, everything is real. What would you do? What would she do? And if you are looking at Jessica Lange's face when you are acting you don't have to do much to try to create realities that aren't there, you are getting an awful lot right back at you.

I heard that you are playing a two-headed woman in this upcoming season, what is that like as an actress? Is that like taking on two characters at once?

Yes, I can't really talk about it but it reminds me of the Lana Winter's time in terms of the challenge that lies ahead of me with this one. It doesn't have the kind of Coven [season 3] ease, once again I'm being asked to really go there. That is just the kind of challenge I like and it is why I'm on American Horror Story. I hope they never let me leave; I'd leave there kicking and screaming.

What is next for you? Any upcoming projects?

Yeah, I have a movie called Carol coming out with Cate Blanchett and Rooney Mara that Todd Haynes directed that I finished a couple months ago. I don't know when it will be out but it was a very exciting thing to be a part of.




---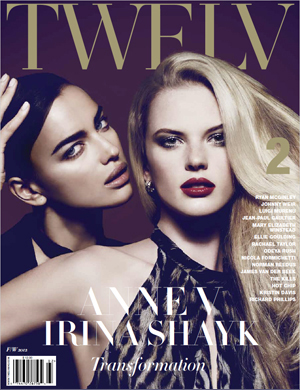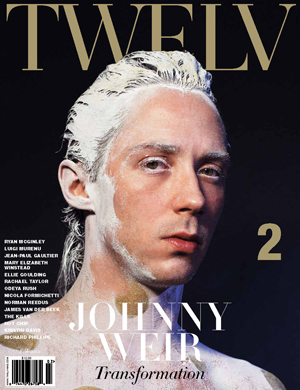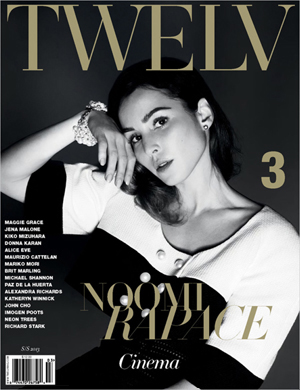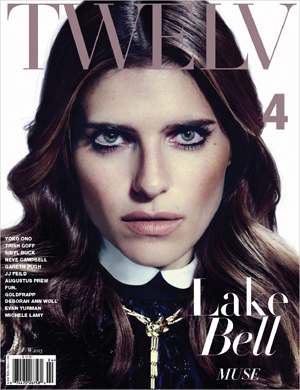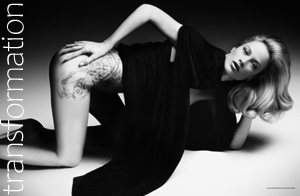 Interview Credits
Styling: Hissa Igarashi
Story: Susan Schell
Photography: Chen Wu

TWELV magazine (2011) is published by Marbles & Marbles International Inc. and, since 2014, has been a fully digital publication - TWELVmag.com. All Rights Reserved. Both editorial and advertorial placements in the magazine are subject to restrictions which grant the publisher the right to reject any content deemed inappropriate. When third party content is placed in the magazine, the sponsors do so with the understanding and agreement that the publisher will not be held liable for any claims, such as defamation, violation of privacy, or copyright infringements that may arise from such content. If you want to know more about TWELV, are interested in advertising in the magazine, or if you have questions or comments about this page write me. — DJS


( ...continued from left column)
Elodie Yung
I enjoyed my childhood, but aspects of it were tough. My parents went through it, but they were never tough with us. Their attitude is more like "Life is tough, but let's enjoy it." My mom is French and Italian and my dad is from Cambodia. He escaped during the war and was the only survivor from his family. The first job he landed in Paris was at a supermarket, pushing the carts, and that's where he met my mom. She was working there as a cashier. When you meet them, you would not think they are tough people. They raised us to say, "Despite everything, let's embrace life!"
"I TRY TO FORCE DOORS. I WOULD NEVER FIT A CHARACTER"
The character Elektra is remarkably athletic, and her fighting includes elements of Muay Thai, Krav Maga and Capoeira. What was your training regimen for the role like before you started shooting?

When I learned that I was coming back, I started training in Los Angeles weeks in advance. And when I came on set, I trained with the stunt team. They try to build your muscles so you don't get hurt on set. I do my own stunts and all the choreography, and then I have a stunt double, Lauren Kim– who is the best– who does all the crazy stuff. My character is kind of a weapon, so I wanted to be as fit and strong as I could.
"I JUST WANT TO WORK WITH GREAT DIRECTORS. I WANT TO MEET GREAT ARTISTS AND WORK WITH PEOPLE THAT I ADMIRE."
How did your parents respond when you told them that you wanted to pursue acting after law school? Were they apprehensive or supportive at first?

My parents are quite supportive of anything we've done, my siblings and I. My mom was a bit more careful but she understood that it was something I was testing out. A friend of mine was making money doing commercials and she said, "Just say that you are an actress. You can get into my agency probably." So I made a fake CV and I got representation, and from there I was cast in [the French series] La Vie Devant Nous. That was my first job. After that, I continued my training in London.

You were already a respected TV actress in France when you came to the United States– what made you want to pursue a career in Hollywood?

I never thought of it this way. What I wanted was to train in London after I did the series in Paris so I could challenge myself as an artist. I wasn't fluent in English at the time, and I thought it would be a great thing for me to explore Shakespeare in English. After that, I had the chance to audition for The Girl With the Dragon Tattoo, directed by David Fincher. [She was cast as Lisbeth's friend, Miriam Wu.] That was my first real audition in English. So that brought me here. But it was never "Bye, bye France, I'm going to Hollywood." Never!

What actors or actresses do you admire or wish to emulate in your career? Is there anyone in particular you would want to collaborate with on a project?

I have a lot of admiration for Isabelle Huppert and Juliette Binoche. I love Jessica Chastain as well. They are very different, but you can see that they explore their own humanity in their characters. They are able to do a complete change from one part to another. You can see that they are very curious. They are seeking the human side of those characters and themselves. I admire that a lot. There is something very raw about these women that is very appealing to me.

Do you feel like your cultural background and unique look has been an asset or a challenge for you in casting decisions?

I am a bit of a weird case. Here, people perceive me as French and in France, I am half-Asian or sometimes I have heard that I am not Asian enough. There's always something and I don't pay attention to anything. I love acting so much. I'm not going to stop at one, ten, twenty people telling me "You're too much like this" or "You're not enough like that. " My team is well trained. I tell them "Just get me in the room, get me the audition, even if they're looking for a blonde American woman," because once I'm there, maybe I can bring something different and change someone's mind. I try to force doors. I would never fit a character on paper.

Would you ever be willing to "ugly up" for a role, as Charlize Theron did in Monster, if it were needed to play a character?

Yes, please! I just want to try as many characters as I can and tell as many different stories as I can.

Where do you hope to be five years from now? Do you have any interest in directing or producing?

I just want to work with great directors. I want to meet great artists and work with people that I admire. There is something that I am kind of writing that I would love to accomplish in the next five years, but it's on the side, it's a personal thing. My real passion is acting. It's what drives me. If I can work with Barry Jenkins [Moonlight] and share the screen with Jessica Chastain, then I can die happy.

---