≡ READ MORE BY NICK
≡ LIBRARY INDEX


DESPINA MIROU: AFTER HER NEW FILM WITH RIDLEY SCOTT, SHE WAS MESMERIZING AT THE CANNES FILM FESTIVAL 2021

by Nick Christophers, Journalist / Author

Nick Christophers Ink Corp.
EMAIL: nickchristophers@rocketmail.com
WEBSITE: http://nickchristophers.org
PHONE: 1-516-662-3688

---
The most spectacular red-carpet appearance was that of Greek American actress, standup comedian, and astronomer Despina Mirou. It was the first time she appeared with a blue Greek color dress by "Laskaris couture", and her graceful cat-like eyes took captured the attention of the audience. Many directors and photographers in Cannes film Festival 2021 called her "the new Elizabeth Taylor".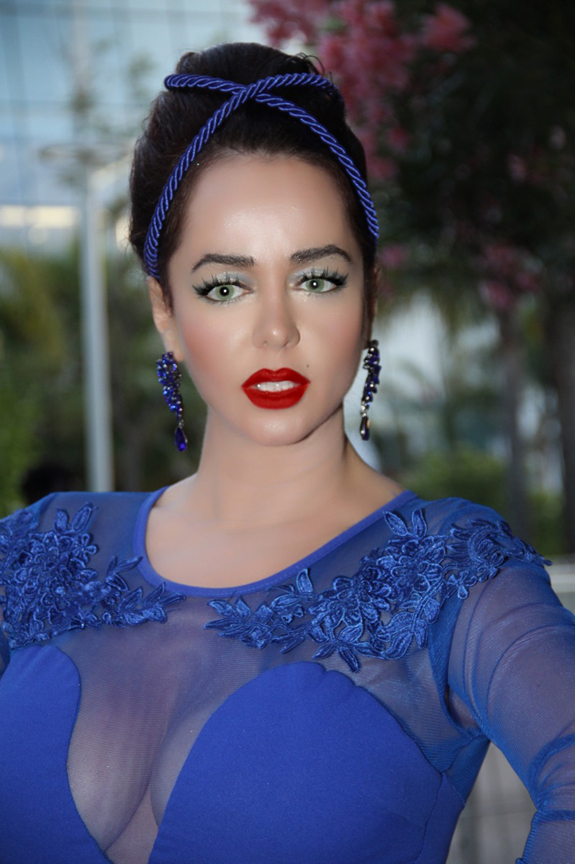 Despina returns to Cannes film festival to play in a new British film, one of the most iconic actresses in Hollywood: Sophia Loren! The famous Greek American actress transformed to play Sophia's character in a new remake of "The boy on the Dolphin" and she left the audience speechless. A panic of Photographers and fans followed Despina for photos and autographs. The Greek goddess met the famous Director Pedro Almodovar on the red carpet, and they had a long conversation. The famous Spanish Director adored her already.

Despina met Andrew Brody, Jessica Chastain, and many stars who played films this year in the festival. After her triumph (in February 2021) where Despina played in Ridley Scott's new film "Life in A Day" as the character of Elton John at the same time, she co-directed the film with the Oscar winner Kevin McDonald. During the pandemic year of 2020 she played Loren, and now she hit the Cannes with one more film.

Her new American comedy film "Tango Shalom" was bought from a big distribution company, Vision films and brought by Joel Zwick (maker of My Big Fat Greek Wedding), directed by Gabriel Bologna, and written by Joseph Bologna, Zizi Bologna is music supervisor / producer/ film score. It has an impressive cast with Oscar Nominee, Emmy winner Renée Taylor, Golden Globe nominee Lainie Kazan (My Big Fat Greek Wedding), Karina Sminof, Laniado brothers, Hamza Zaman, and Bob Greenberg.

The film "Tango Shalom" is playing now in many cinemas nationwide. The project has also been shown in Toronto, Winnipeg, Montreal, and Vancouver. It has already received thirteen festival awards globally! On her second appearance on the red carpet, she turned heads when she climbed the steps at the Palais du festival, wearing a Dior red dress, the journalist flashes were on fire. That night Despina met Spike Lee, her favorite director and wrote a poem and an article about him, it was the closing night, and it was Spike Lee's private V.I.P screening of his new film "David Byrne's American Utopia". It just so happened that the DP of Spike's many films directed Despina in the comedy series "On my block" on NETFLIX. Outside of the Netflix film she also appeared in the HBO show "Show me a Hero".







Despina made her debut in American cinema when Peter Bogdanovich discovered her, and she played in his film next to Edy Izzard, Kirsten Dunst, Jenifer Tilly. Before, she made a few European films where she played next to Catherine Deneuve and John Cleese. For 2022 she has seven new films in the works, alongside Faye Dunaway, Darryl Hannah, and Michael Madsen. Until now the spirited actress received 31 awards as actress, writer, Stand Up Comedian, and Astronomer. Next year two of her new films will be nominated for an Oscar which is epic. Despina is always shooting for the top and making sure the world can enjoy her amazing talents.