≡ READ MORE BY NICK
≡ LIBRARY INDEX


FILMMAKER / PRODUCTION DESIGNER CREATING MAGIC ON THE SCREEN

by Nick Christophers, Journalist / Author

Nick Christophers Ink Corp.
EMAIL: nickchristophers@rocketmail.com
WEBSITE: http://nickchristophers.org
PHONE: 1-516-662-3688

---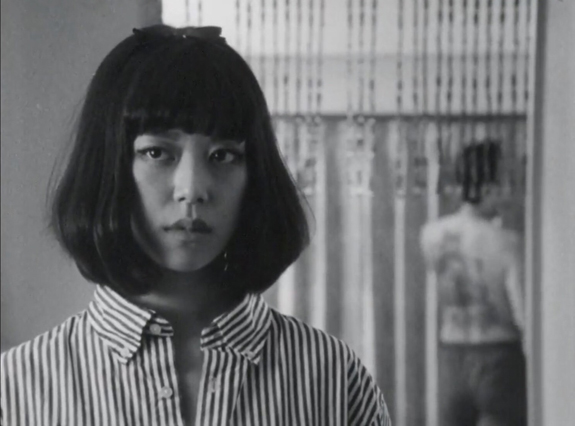 The seed that was planted in Momo Kirimichi's mind to become a filmmaker came from an unlikely source. Momo, from a young age, dabbled in the arts in many disciplines, from oil painting, to playing the trumpet and the piano. But it was when she began to give attention to the art of ballet, that the idea of filmmaking would take root.

While learning ballet, she discovered Audrey Hepburn, who was not only an actress, but also a student of ballet herself. This discovery prompted Momo to take in classic movies like Casablanca, The Man Who Knew Too Much, The Apartment, It Happens One Night, and A Place in the Sun. Acting appealed to her, but her desire to create a story and present it in a certain way paved the path to becoming a filmmaker.

Momo moved to Tokyo at the age of 18 and studied film directing at Nihon University College of Arts, one of the top-rated film schools in Japan. Momo was inspired by such filmmakers as Jim Jarmusch, Jonas Mekas, Wim Wenders, Yasujiro Ozu, Alain Resnais, and Eric Rohmer, while exploring film studies. She was also creatively inspired by independent film movements, like the French Nouvelle Vague, the 80's New York indie and experimental film scene, and the 50's and 70's Golden Ages of Japanese cinema.

Her debut project, Vice (2018), was a black and white film noir style short, filmed entirely on 16mm film. It was a daring story, exploring a young lady's desire to break free from a volatile relationship with a Yakuza boss.

Momo would go on to follow this up with another short film, in the diversely different genre of fantasy, with her film Moondust (2019), a film that was selected at various film festivals across Japan, leading to Momo's talents being noticed at an international level.

"I have experimented with different genres in my movies, but I tend to lean more towards magical realism. Even if I did different genres, people often notice the unique and rather specific creative approach that I tend to have. These might be from an offbeat tempo, unusual storylines, or original art designs. So, I will focus on keeping my style for now, and finding ways to expand on it! All my films have elements of drama, but I always try to portray them with subtle expressions and artistic representations. Eventually, I would like to make historical movies about Japan. There is much historical truth that hasn 't been told outside of Japan. I want people to know how our ancestors survived my native country."







On the heels of Moondust, Momo has developed two new projects, Bathroom Universe, and I Am Good, that she is now preparing to present on the film festival circuit. The former of which she strongly believes can be turned into a series of stories, since the subject matter has the potential to offer a lot more than a stand-alone short film. As opposed to her earlier experiments with 16mm film, both projects were filmed digitally, and both are scheduled to premiere in the Summer of 2023.

Her many talents as a filmmaker cannot be justly talked about without addressing her eye-catching Production Design and Art Direction skills. Upon watching her films, one can find that all of them are rather Production Design driven, and in each case, she was also the Art Director and the Production Designer of these films herself; indeed, Momo is an artist that wears many hats. Her Production Design and Art Direction credits alone are many, including films like Vice, and even music videos like internationally renowned jazz pianist Eri Yamamoto 's Colors Are Beautiful, that has received thousands of views upon its release. As of currently, Momo has various endeavors in development, including feature films. She has accomplished many feats in a rather short period of time, and yet has a lot more to offer!

To stay updated on her upcoming projects via her official website:

https://momokirimichi.com
---