≡ READ MORE BY NICK
≡ LIBRARY INDEX


PRINCESS LONG LONG PARTNERS WITH BROAD GROUP TO IMPROVE THE ECO SYSTEM

by Nick Christophers, Journalist / Author

Nick Christophers Ink Corp.
EMAIL: nickchristophers@rocketmail.com
WEBSITE: http://nickchristophers.org
PHONE: 1-516-662-3688

---
Princess Long Long has been known for her singing, acting, and writing and now has taken another road in the wellness of society. She recently linked up with one of the wealthiest individuals in China, Mr. Yue Zhang who is a major figure in environmental protection. Mr. Zhang had his company Broad Group open the Millennium Living Tower.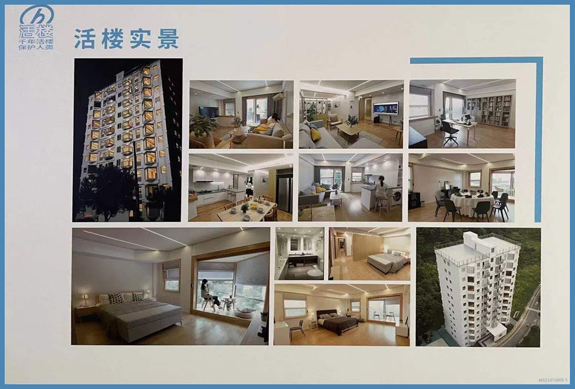 This building is called Live Building. It's mobile and flexible which was built with no air pollution and water pollution. The group's goal is to create a clean ecological future lifestyle. It was unveiled on July 16, 2021, the assembly of the structure was made to contribute to energy saving and emission reduction. This type of construction will trigger a revolution in building a new approach to architecture. This type of building can be utilized in constructing residential buildings, hospitals, nursing homes etc.

The company invested heavily around ten billion Yuan to develop the prefabricated green building. In doing so it saved on stainless steel, high heat insulation, deep technology not to mention the low cost. This project will for sure alter the construction industry. At the ceremony of its introduction nations like the United States, Canada, Brazil, Spain, etc. have signed contracts with Broad.

Princess Long Long was invited to be a part of this revolutionary undertaking. She came to the event as a Goodwill Ambassador of the United Nations World Tourism Organization Affiliated Blue Community and Global Sustainable Tourism Council. As well as the Monaco Culture Consul of Imperial Order of Culture and Peace, and a performing star for Cabaret Musical. She also received media interviews during the conference. Princess Long Long strongly supports the efforts of Mr. Zhang and his intentions of improving the eco-system in a positive and healthy way.

She introduced a concept a few years ago of a "a multi-cultural ecological future life model". This model translates into multilingual cultural elements combined with ecological human settlements and ecological medical care, and high technology. So far, she has organized experts in the UN to create a future healthy lifestyle. Mr. Jeffrey Sachs who is the founder of UN SDGs (Sustainable Development Goals) plays a vital role to lead this and she hopes to complete these goals by 2030 with guidance the of Mr. Sachs.

At the press conference organic dinner hosted by Mr. Zhang, Princess Long Long performed her multicultural fusion template-Chinese, English, and French version of "La Vie en Rose". This specific piece won Best Performance Award at New York Couture Fashion Week and it was selected for the 70th Anniversary of the Cannes Film Festival Diversity and Inclusive Culture Dinner and for the New York TV 1 Global Fashion Summit. She also presented that song to Prince Albert II of Monaco and Princess Angela Hohenzollern of Germany.







Princess Long Long strongly supports the organic integration of a clean and healthy environmental model. Especially ever since the experience of the recent pandemic it could be a benefit for the future of generations. When it comes to art and innovation, Princess Long Long points out that it is based on discovering and creating beauty and to improve people's lives. This way they can appreciate beauty and be able to contribute to the harmony and cooperation for the masses.

She sees the Broad Group's prefabricated building has a lot of room for artistic development, the cross-cultural decoration of the East and the West and the future high-tech abstract art. She has also set up the first studio in China at the Broad Group and has extended her appreciation to the Group. Her goal is to become a pioneer in this endeavor with Broad Group and others who resonate to forge forward for a cleaner and safer world.

http://en.broad.com/m/News-1.aspx